About Cody
Cody Richardson is a Colorado native who grew up exploring the rivers and streams of the Rocky Mountains. He switched gears from a career in fire fighting to pursue a personal passion for fly fishing and unique artwork. Starting out by creating personal designs in his home shop for friends and family, these pieces caught on through local Colorado fly shops, and are now carried sold in shops around the world. The most rewarding aspects of this career for Cody are coming up with new and intricate designs, collaborating on custom art commissions, license place 'hunts', and commemorating the passions and life events of his customers.
Get in touch for custom pieces, and follow along on social media using the contact form and links below.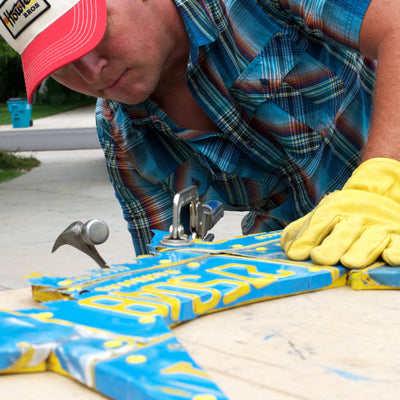 Contact
Thank you for checking out the website! If you have any questions or have an idea for a custom piece of art, please reach out to Cody Richardson to discuss your personal project.